About Us

STORIES FROM INDIA
A TALE OF UNTOLD BEAUTY

INTRODUCTION
India is a land of many stories-beautiful, extravagant & extraordinary. Stories From India captures the country's wonders through its elegant and handcrafted gold and silver jewellery.
From the historic folklores of maharajas wearing polkis to the forever majestic Neelkanth, India is known as the land of profligacy and wonders unlike anywhere in the world. Stories From India(SFI) weaves artistic tales of undiscovered beauty that bring together traditions in a sophisticated and minimalistic way not fathomed by most. Under Stories From India, the plethora of items is bound to spoil one for choice. The range of optionsextend from accessories to neckpieces to handcrafted folkloric bracelets, cuffs and bangles, which are must havecollections—designed keeping in mind a 'One Statement Look'.

SFI is the brainchild of Neha KhetanSingh who hails from Rajasthan-the land of Mughal art and rich history which exposed her to all-things wonderful and kindled the artist in her. After graduating from NIFT with a specialization in jewellery, Neha did her masters in Paris where she interned in the haute couture department of Daniel Swarovski. She also worked closely with Delphine Charlotte Parmentier as an assistant designer on global brands like Chanel and Chloe.Neha returned to India to create motifs inspired by the rich heritage and wildlife. She also set up a beautiful store in Goa last year.
Neha KhetanSingh who won the Women Entrepreneur Award by India Gems & Jewellery in 2019, speaks fondly of her brand and what she envisions for the future-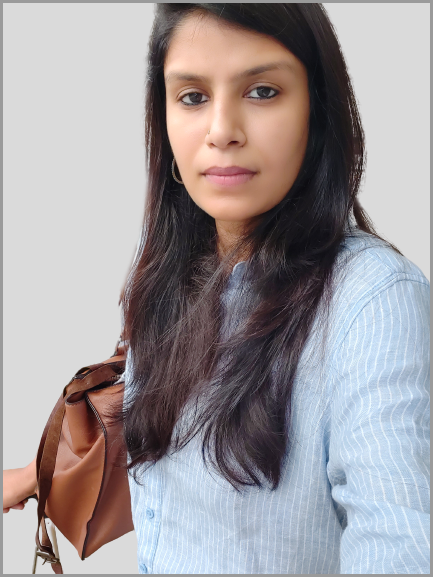 1.Tell us a little bit about yourself.
I always held a fascination for fashion accessories. A basic jewellery design course in school ignited the creative instinct in me and pushed me to dwell into the field of luxury fashion. After completing my masters in Paris, I interned in the haute couture department of Swarovski, and returned to India 3 years later with a vision in my mind where I wanted to encapsulate stories from India and create memoirs that become a part of a person's life.
2.Can you throw some light on what inspired you to create?
I have always been close to nature, as a little girl the tiniest of insects to the biggest of mammals beguiled me and I wanted to capture nature as it is with all its beauty, awe and charm. I decided to settle down in the picturesque and cultural city of Bhopal where flora and fauna inspired me to replicate different elements into jewellery pieces; harmonizing traditional designs with globally inspired ethics and blends.
3. Which collection is closest to your heart?
One day, I saw a mantis swaying outside my workshop; I was so amazed by the pretty green insect that I immediately captured the beauty with my camera. Along with my skilled craftsmen, I decided to replicate this beautiful insect into a brooch. That's how my first collection came to life and is definitely one of the closest.

4. What is special about Stories From India?
At Stories from India, every piece is created by in-house skilled craftsman. Our customized options and revamping services are the specialties under SFI. We cater to international markets and also create jewellery pieces for men like handcrafted buttons, cufflinks and bracelets.
5. What do you envision for the future of the brand?
I envision taking my brand to a larger international audience by making online shopping facility available by the end of 2020. My continuous effort is to engage and support skilled craftsmen in India and create jewellery pieces that marry age-old techniques with moderndesigns, yet keeping the essence of the art alive!